This checklist is suitable when choosing a wide variety of business systems not just those for Sales and Servicing Companies.
VALE Support Services specialise in the provision of operational systems to run sales and servicing companies and this checklist highlights the key features that an end user company should seek when choosing a replacement system.

However large elements of it are also relevant to other businesses so please employ the sections that are relevant to your business and ignore those that are not.
If you wish to deploy this checklist then download it as a pdf here, modify it as you wish and then print it out (to modify in Word right hand click on the downloaded PDF and select 'Open With' and then choose your Word installation).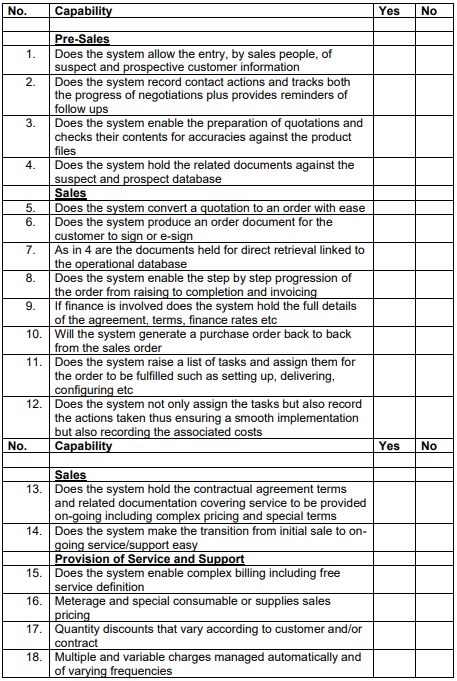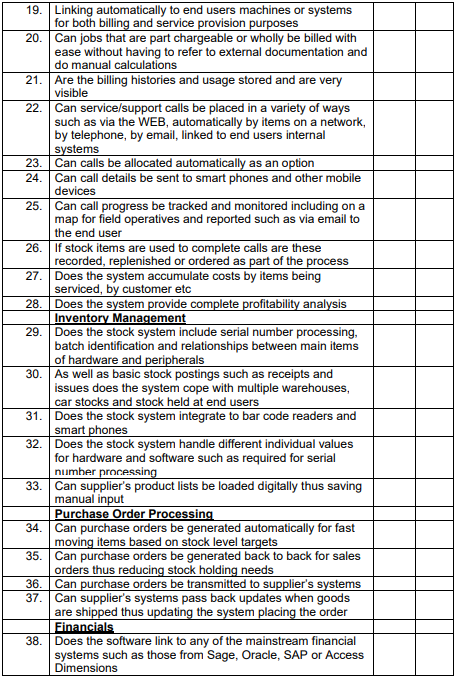 For VALE software the answers to all the questions is YES
There follows a general questionnaire, retrievable here, that can be employed in order to obtain costings from potential suppliers: